Sting insects have been more annoying than usual this year in Long Island, NY and the New York metropolis. Late summer BBQs always experience more annoying wasps because of their mating cycle. In addition, Wasps are typically more aggressive than bees and can sting several times. While bees only sting once and then die. But a wide variety of stinging insects; wasps, bees and hornets have bee extra bothersome this season.
Wasps will go after sugar, meats and other types of food sources. That is what often makes them uninvited guests at outdoor BBQs.
CLICK ON PHOTO BELOW TO WATCH CTV VIDEO ON SURGING WASP POPULATIONS IN THE FALL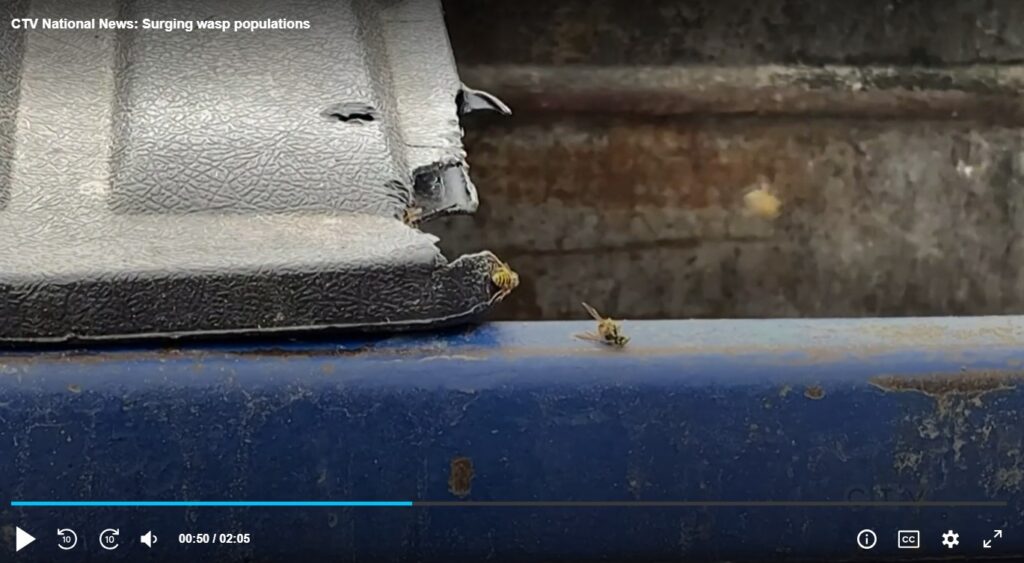 Both bees and wasps can become more problematic in the fall for several reasons:
Decrease in Natural Food Sources: As many flowers and plants start to wither and die in the fall leading to a scarcity of nectar and pollen, primary food sources for bees and wasps. These insect become more aggressive when searching for alternative food sources.
Increase in Hive Activity: Bees are more active in fall as they prepare for winter, working to gather enough nectar to produce honey to sustain the hive through the cold months. This increased activity can lead to more encounters with humans, potentially resulting in stings.
Cooling Temperatures: The cool fall temperatures cause a slow down the metabolism of bees and wasps. This will make them more defensive and likely to sting if they feel threatened.
Empty Nest Syndrome: Some wasp species, like yellow jackets, become more aggressive in the fall as they seek out sugary foods. The worker bees are done supporting the queen and the nest and have more time on their hands. They are free to roam around searching for food.
Swarms: In the fall, some bee colonies may split and form new swarms as part of their natural reproductive cycle. These swarms can be large and can attract attention. While swarming bees are generally less aggressive, they can still be intimidating to those who encounter them.
Why are there so many bothersome bees in New York this Year?
Not all bees and wasps are aggressive. They play vital roles in pollination and ecosystem health. However, it's a good idea to take precautions, such as wearing appropriate clothing. Avoid any sudden movements when bees and wasps are present, to minimize the risk of stings. Especially in the fall when their behavior may be more unpredictable. If you are allergic to bee or wasp stings, it's crucial to carry an epinephrine auto-injector and seek immediate medical attention if stung.
If you are dealing with overly aggressive bees or wasps, contact a professional pest control company.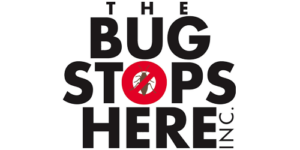 The Bug Stops Here is a full service pest control and exterminator company serving Bohemia and Nassau County, New York and businesses located in Long Island, New York serving all of New York City; Brooklyn, Queens, Manhattan and surrounding area.  For twenty years, our team at Pest Control team has been comprised of professional exterminators who provide high quality pest control services for both commercial and residential properties throughout New York. Our team of extermination professionals can get rid of a variety of pests, ranging from cockroaches, termites, ticks & fleas, bees, wasps,hornets, rodents, ants to bed bugs. Our goal is to provide you with the best pest control services that exceed both your standards and those of the industry as a whole.
TheBugsStopHere.com | 631-563-3900 | info@TheBugsStopHere.com