If you have damp spaces in your home, such as a basement or crawl space, you may find your home infested with cave crickets.
Cave crickets, also known as camel or spider crickets, seek out dark damp spaces to live and reproduce. As the temperature begins to drop in the fall months, spider crickets become a common pest.
While not considered harmful to humans, these crickets will gnaw on almost anything and spread fecal matter.
Getting rid of cave, spider or camel crickets can be tricky. Here's some methods that can be used to eliminate whatever type of cricket you are battling
5 Ways to Eliminate Cave, Camel or Spider Crickets.
Dry up the area: use a dehumidifier to lessen the attraction of the space to crickets.
Seal the area by caulking or use weather stripping to eliminate easy access for crickets.
Cut down on clutter, such as cardboard boxes, and use airtight plastic containers as storage.
Vacuum up as many crickets as you can and promptly empty the bag to avoid a further infestation.
Use sticky traps where you see crickets and add bait, such as moldy bread to attract them. In addition, shallow bowls of soapy water will attract and drown crickets.
If all the above methods fail, call a professional. The Bug Stops Here can help eliminate your cave, camel and spider cricket infestation. Call us at 631-563-3900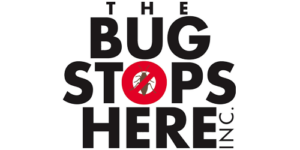 The Bug Stops Here is a full service pest control and exterminator company serving Bohemia and Nassau County, New York and businesses located in Long Island, New York serving all of New York City; Brooklyn, Queens, Manhattan and surrounding area.  For twenty years, our team at Pest Control team has been comprised of professional exterminators who provide high quality pest control services for both commercial and residential properties throughout New York. Our team of extermination professionals can get rid of a variety of pests, ranging from cockroaches, termites, ticks & fleas, bees, wasps,hornets, rodents, ants to bed bugs. Our goal is to provide you with the best pest control services that exceed both your standards and those of the industry as a whole.