Rodent Control: Rats, Mice and Moles
Have rats invaded your New York property?

Rodents in New York are a problem that The Bug Stops Here can most certainly fix. By using efficient pest control methods, our exterminator team can obliterate your rodent invasion, while also teaching you how to prevent the pesky creature from returning.
Identification is a key aspect of our pest control methods. When our exterminator team is preparing to exterminate a rodent infestation, we immediately try to identify the creature. If the rodent is 10 to 12 inches in length, grayish black color, and weighs an average of 1 pound, we can identify the rodent to be a Norway rat. Norway Rats are commonly found throughout the United States and are usually what we find in homes and businesses.
Got mice in your New York home or office?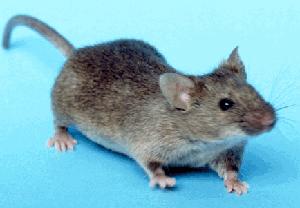 For some people, mice are cute and furry pets. For most of us in New York, mice are unwanted house guests that average 50 droppings per day, per mouse! Not only are mice messy, but they breed rapidly, with each female producing up to 56 offspring per year. They'll get into your food, live in your home during winter, and can be extremely difficult to control without the assistance of professional exterminators.
Though mice seem less offensive than rats to some people, mice often cause more damage than rats. Here are some of the problems mice cause when they invade your home, kitchen, or office space:
Their droppings contaminate your family's food.
Their droppings and urine ruin clothing, furniture, books, and other household items.
They gnaw through books, fabric, electrical wiring, etc.
When they gnaw through the wires of appliances, freezers, and clothes dryers, they can cause fire damage.
Mice transmit diseases, most notably salmonellosis (bacterial food poisoning), when food is contaminated with infected feces.
If you hear mice scurrying around your home or office at night, or if you notice droppings, damage to stored food, or materials used for nesting, you may have a large mice population living with you. Contact our New York-based residential and commercial exterminator team for a free estimate. We will create a pest control plan that will keep mice and other pests away.


How do rats and mice gain entry into my home or business?
In cooler weather, rodents often seek warmer shelter and new food storages. This is the time when they search for ways to enter your home or business. Since rodents are intelligent creatures, they usually can gain entry through holes around soffit vents, around cables entering the building, through holes in gable vent screens, and through turbine and box vents on roofs. When an exterminator professional arrives at your New York home, we search in areas where you have stacked firewood, stones and bricks, and piles of leaves or other debris. Most of the time, we can locate several rodents in those areas if you have an infestation.
When an exterminator team arrives at your home or business, they will show you how to prevent further rat infestations. The first step for pest control is to eliminate any harborage, since it attracts rats. The second step is to seal as many holes and cracks you can. If you think rats may be invading your home, call The Bug Stops Here today for professional and efficient pest control service.
Rodent Removal Service Area:
Manhattan
Brooklyn
Queens
Bohemia
Nassau
Suffolk
Hampton