Ants become active in early spring and will take every opportunity to invade your home or property. An ant invasion begins with the scouter ants that are sent out from the colony to forage for food and water, as well as shelter.
These scouter ants leave a scented pheromone trail that will leave a path for other ants to follow. These ant trails will last a long time if not removed. Ants can be difficult to get rid of once they establish a nest.
Luckily, there are some simple solutions to keep them from invading your space this spring. Check out our 7 Simple Tips below.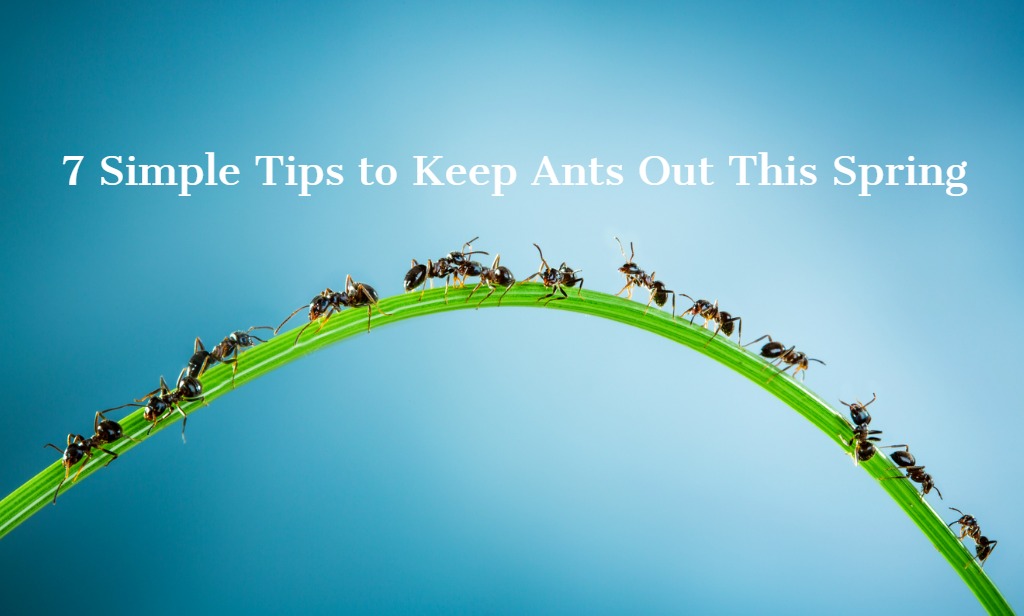 7 Simple Tips to Stop an Ant Infestation:
1) Deep Clean Kitchen and Dining Areas:
Food is the main attraction that will bring ants indoors. They can find the tiniest of crumbs. Keeping a clean kitchen and home in general is key to keeping these pesky insects at bay. Keep countertops and floors clean.
2) Check for Possible Entry Points & Seal Tight:
Ants can filtrate a property through the smallest of cracks and gaps in doors, windows, and walls. Use caulk or weatherstripping to seal these entry points.
3) Fix Leaks:
Ants are also attracted to water, so fixing any leaks in your home can help prevent them from entering. Check for leaks under sinks, around windows, and in the basement.
4) Store Food in Sealed Containers:
Ants can easily find their way into open containers of food. Use sealed airtight containers to store food or keep in the refrigerator to prevent access.
5) Spray Points of Access with Vinegar:
Ants are repelled by the smell of vinegar, so it can be used as a natural repellent. Fill spray bottle with equal parts of white vinegar and water and apply around all entry points and areas where ants are seen.
6) Use Natural Solutions to Deter Ants:
Natural oils, such as peppermint, tea tree and lemon eucalyptus are natural solutions to deter ants. Another natural repellent for ants is cinnamon. Sprinkle cinnamon powder around entry points or areas where ants are seen. Read this article for more natural solutions: 7 Natural Solutions to Get Rid of Ants
7) Call a professional:
If you have a large ant infestation that you cannot control on your own, it may be time to call a professional pest control company. Pest control specialist can expertly identify the safe and effective methods to eliminate the ants.
By following these simple tips, you can keep ants out of your home this spring and enjoy a pest-free season. Remember to keep your kitchen clean, seal entry points, fix leaks, store food properly, use natural repellents, and call a professional if necessary.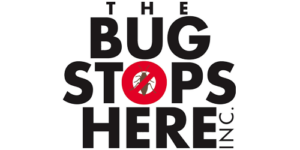 The Bug Stops Here is a full service pest control and exterminator company serving Bohemia and Nassau County, New York and businesses located in Long Island, New York serving all of New York City; Brooklyn, Queens, Manhattan and surrounding area.  For twenty years, our team at Pest Control team has been comprised of professional exterminators who provide high quality pest control services for both commercial and residential properties throughout New York. Our team of extermination professionals can get rid of a variety of pests, ranging from cockroaches, termites, ticks & fleas, bees, wasps,hornets, rodents, ants to bed bugs. Our goal is to provide you with the best pest control services that exceed both your standards and those of the industry as a whole.