Bad news New York state, tick season has arrived to the city's 5 boroughs and Long Island. While active year round, ticks become way more so in warmer months. Now is the time to take precautions to protect yourself and loved ones as ticks are not your average pest.
Blacklegged Ticks Carry Lyme Disease
Ticks are capable of spreading deadly diseases, causing humans and their pets an untold amount of misery and ill health. Lyme Disease has affected an average of 476,000 people per year from 2010 to 2018, according to the CDC. That adds up to over four million people in that timeframe.
Lyme disease is the most common disease transmitted by infected blacklegged ticks in the all of the fifty states and is known for the 'bull's eye' rash that appears at the bite site. Symptoms include joint pain, fever and chills. Left untreated, Lyme's disease causes arthritis, heart and nervous system issues, facial palsy, brain and spinal inflammation.
Other Tick Borne Illnesses
Other tick borne diseases include babesiosis, ehrlichiosis, Rocky Mountain Spotted Fever, anaplasmosis, Southern Tick-Associated Rash Illness, Colorado tick fever and more. So it is easy to see why any type of tick is one to avoid.
Ticks Travel on Wildlife
Since ticks travel into residential areas on wildlife such as deer, raccoons, rodents and other small mammals, keeping their visits to your property to a minimum is in your family's best interest. Some tick preventive measures you can take is to build a fence around your yard to keep wild animals out. Elevate woodpiles to discourage rodents from seeking shelter in them.
In addition, maintain low grass height, clear overgrown vegetation, remove leaves and debris. Secure trashcans and any other possible food sources, such as bird feeders. Consider using gravel or wood chips as a barrier along your property line.
Time to Call a Professional Pest Control Company
Once ticks break your home's barrier, they can hide in bed beds and furniture waiting for easy prey. They can lay eggs inside your home causing a tick infestation. Discovering their eggs can be a sure sign that it is time to call a tick infestation professional.
This should be the season that you enjoy the great outdoors. Go out and be merry, but safe. Apply insect repellant, wear pants and long sleeved tops before heading outdoors. Keep the threat of ticks top of mind and use this Tick Checks 101 by Tick Talk to keep vigilant for any hitchhikers before heading back indoors.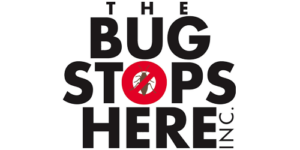 The Bug Stops Here is a full service pest control and exterminator company serving Bohemia and Nassau County, New York and businesses located in Long Island, New York serving all of New York City; Brooklyn, Queens, Manhattan and surrounding area.  For twenty years, our team at Pest Control team has been comprised of professional exterminators who provide high quality pest control services for both commercial and residential properties throughout New York. Our team of extermination professionals can get rid of a variety of pests, ranging from cockroaches, termites, ticks & fleas, bees, wasps,hornets, rodents, ants to bed bugs. Our goal is to provide you with the best pest control services that exceed both your standards and those of the industry as a whole.
TheBugsStopHere.com | 631-563-3900 | info@TheBugsStopHere.com