If you live in a marshy or wooded area close to water, have a damp basement or crawl space, you may find your home infested with cave crickets. Cave crickets, also known as camel or spider crickets flock towards dark damp spaces to live and reproduce.
As the temperature begins to drop in the fall months, spider crickets become a common pest in Long Island and New York City boroughs. Many think of spider crickets as harmless nuisance pests. 
However, those of us at The Bugs Stop Here warn homeowners that a cricket infestation can be truly bothersome. Crickets enter your home in the fall, laying eggs at a rapid pace that will hatch in spring.
Cave crickets are typically not harmful to humans. However, large infestations can spread fecal matter on surfaces inside the home. While these crickets don not technically bite, they will gnaw on anything. 
That means if a cave cricket lands on you they may take a taste and that might smart a bit. Cave crickets are omnivores. This makes your clothing or any type of fabric items, such as couches and curtains fair game. They will also feast on cardboard, wood, fungi and their fellow crickets.
Getting rid of cave, spider or camel crickets can be tricky. With that in mind, The Bug Stops Here would like to share some strategies for getting rid of cave, spider or camel crickets.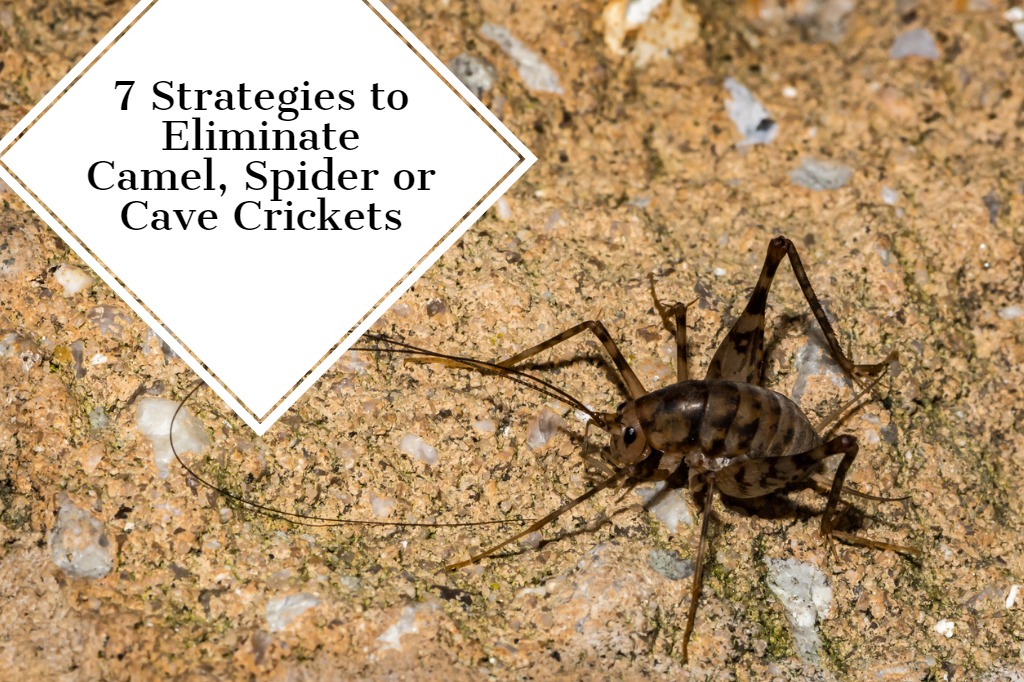 7 Strategies to Eliminate Camel, Spider or Cave Crickets:
Dehumidify the Area: Use a dehumidifier to lessen the comfort of the crickets. They crave damp spaces. If you dry out the location they have infested, they may move out voluntarily.
Seal the Area: Use weather stripping and caulking to seal off the area and eliminate any easy access to your home.
De-clutter: Cutting down on clutter, such as cardboard boxes full of junk will eliminate hiding spots and food sources. If you need to store stuff in the area, use airtight plastic containers to keep them out of your storage area.
Vacuum: This is a good strategy to begin the eradication process. Vacuum up as many crickets as you can. More than likely, you will not get all of them, as they are very good at hiding. Promptly empty the vacuum cleaner and move onto one or all of the other strategies. 
Traps: Sticky traps designed to trap all types of household pests placed anywhere walls and floors intersect in the basement. Adding bait, such as moldy bread will increase your chances of catching them.
Soapy Water: Place shallow bowls of soapy water where you have seen the crickets. They will be attracted to the water and drown when they try to drink.
Call a Professional: If all the above tactics fail to rid your home of cave, camel or spider crickets, call a professional. They often have the experience and know how to solve your cricket problem.

Got Bees? 
If you had carpenter bees this past summer, they more than likely burrowed holes in the wood to nest. They will return to the scene of crime next season. We offer a post bee treatment to fill the holes with chemical foam so that the bees cannot return. Call us today for treatment.
SOME HELPFUL ARTICLES:
---
---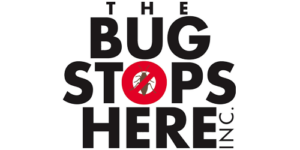 The Bug Stops Here is a full service pest control and exterminator company located in Long Island, New York serving all of New York City; Brooklyn, Queens, Manhattan and surrounding area.  For twenty years, our team at Pest Control team has been comprised of professional exterminators who provide high quality pest control services for both commercial and residential properties throughout New York. Our team of extermination professionals can get rid of a variety of pests, ranging from mosquitoes, ticks & fleas,  wasps,hornets, termites, rodents, ants to bed bugs. Our goal is to provide you with the best pest control services that exceed both your standards and those of the industry as a whole.