Bed bugs are parasitic insects that feed on the blood of humans and animals. They most likely get their name from their habit of taking refuge in bedding and feeding while their victims are sleeping. The hide during the day and become active at nightfall.
Bed bugs have spread rapidly over the globe these last few decades. While they are not know to spread disease, they do feed on blood. Bed bug bites can be irritating and itchy. Some people can have a serious allergic reaction to bites, such a cellulitis or full body rash. To prevent the risk of infection, avoid scratching the area and wash with soapy water.
Bed bugs are wingless, oval and extremely small, which makes them very hard to detect. Adults are about 1/8 of an inch in size.  Adult bed bugs are rusty in color, have antennae, flat bodies and small compound eyes.

Best way to avoid bringing bed bugs into your home or business is to prevent them from hitching a ride. Bed bugs move by crawling and often hitchhike through clothing, luggage, used furniture and cardboard boxes. Bed bugs also move within walls, through flooring, ceiling and pipes.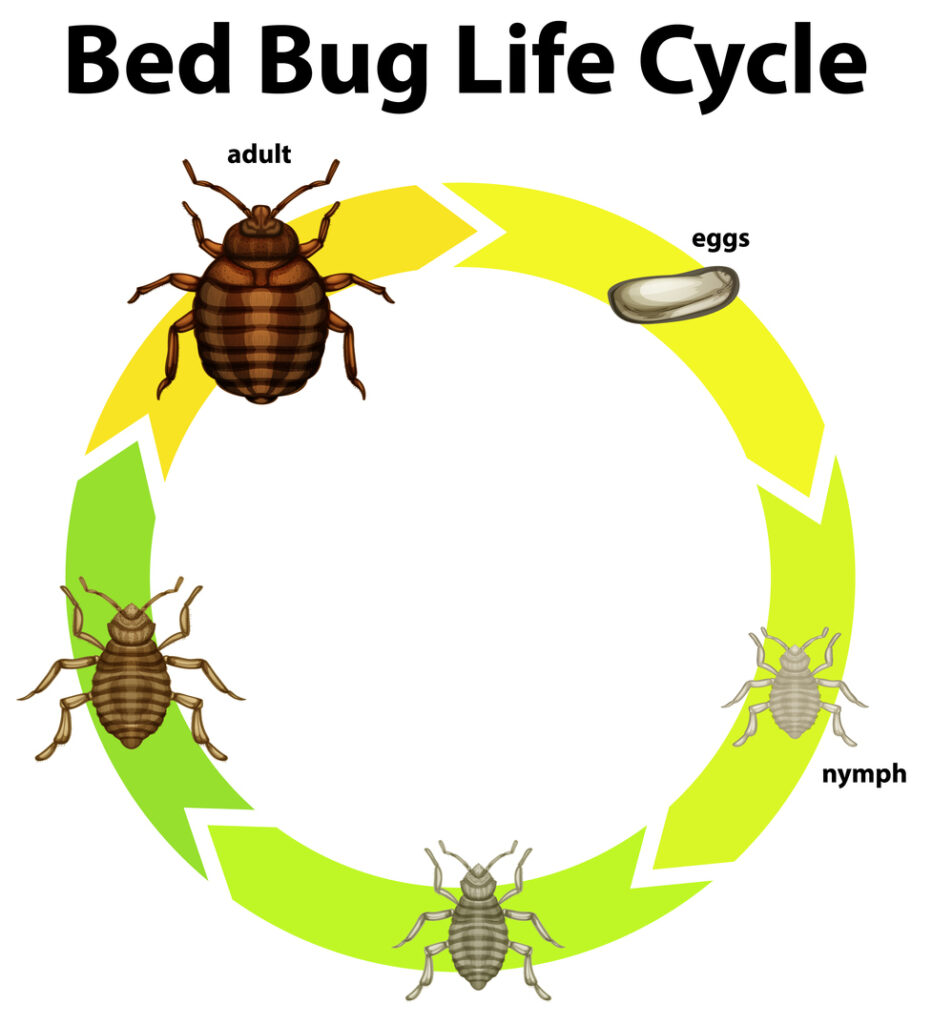 They can rapidly reproduce, as a female lays over 500 eggs in a lifetime. These eggs take around ten days to hatch and they go through 5 nymph stages before becoming adults. Adults can live about 10 months and there is a possibility of up to 3 to 4 generations of bed bugs per year.
If you suspect you have bed bugs, here are some ways to check for an infestation. Look for live bugs (reddish in color), bed bug droppings (dark spots about the size of a period), reddish stains on mattress, small pale yellow eggs or yellowish egg shell that are shed by young bed bugs. Check in all the following locations:
bed frame, headboard, near the tags of mattress and box springs
baseboards
between cushion in couches and chairs
furniture joints
electrical outlets
below wall frames
wallpaper seams
If you discover that you have an issue, contain the infestation by vacuuming thoroughly, including your bed, dresser, around electrical vents, carpets, under bed, furniture and flooring. Seal up and dispose of vacuumed contents in plastic bag. Thoroughly clean vacuum.
Clean up clutter such as newspaper, magazines. Seal off clothing and bedding in plastic bags until you are able to wash them in hot water. Do not transfer any items from an infected location to another room, as this could spread the infestation.
Bed bugs are hard to eradicate on your own.
That is why it is highly suggested that you call a professional pest management company to eliminate bed bugs. Exterminators have the technical knowledge to combat an infestation. They have access to the most effective insecticides and special cleaning devices that prevent a further spread of bed bugs and their eggs to other locations.
SOME HELPFUL ARTICLES:
---
---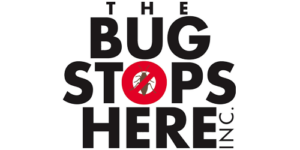 The Bug Stops Here is a full service pest control and exterminator company located in Long Island, New York serving all of New York City; Brooklyn, Queens, Manhattan and surrounding area.  For twenty years, our team at Pest Control team has been comprised of professional exterminators who provide high quality pest control services for both commercial and residential properties throughout New York. Our team of extermination professionals can get rid of a variety of pests, ranging from mosquitoes, ticks & fleas,  wasps,hornets, termites, rodents, ants to bed bugs. Our goal is to provide you with the best pest control services that exceed both your standards and those of the industry as a whole.
---
---