The Bug Stops Here is thankful for all our great clientele. We truly appreciate your business!
Read some of the nice things our clientele say about us:
Owners are responsive and helpful…which was greatly needed for homeowners in desperate need. I will be voting for The Bug Stops Here for Best of Long Island and I will be writing a review everywhere I can because you guys really took care of the pest issues (for 4 of our clients), quickly and professionally; with care and compassion. Thank you!

Homeowner Help
The Bug Stops Here were very thorough and professional and reasonably priced. I trust that anyone hiring them will be very satisfied. The best in Long island, New York! I had some bites, suspected bed bugs, and called PCBK right away. The Bug Stops Here came and helped me and I'm glad to sleep so peacefully. Highly recommended! Linda and the whole team are amazing.

Claire Gonzalez
Very good, spent a lot of time taking care of ant problem.

Michael Albano
Excellent service, professional and clean. I was really embarrassed to have to call but Emilia assured me how common pests are on Long Island. Loved the team and love not having pests at my home anymore! Thank you!

Alyssa Diano
These guys have many locations and they do service for us in Queens, Brooklyn, Manhattan for our properties. Very friendly service with total understanding of the sensitivity of our issues with our tenants. Our property management has become easier with The Bug Stops Here. We could have not asked for a better service.

Renate Ingram
We hired for a termites issue in my house especially in the basement. Earlier we had many treatments done but they keep popping up. After Kerry, The Bug Stops tech came and treated now we don't see termites at home. I will definitely give The Bug Stops a five stars rating.

Theola Neill
I had been in the multi-family business for last two decades. So far this is the most proactive pest control company, I have ever used. I take them with me to every property that we own and/or manage. I highly recommend them to all of my friends and family.

Jennifer Duncan
We had been extremely pleased with the service that The Bug Stops Here has provided. The Bug Stops guys are very knowledgeable and friendly. These folks are also super flexible to make any changes to schedules or reschedule. We like working with Dean (tech) at this company.

Ann Brault
From all of us at The Bug Stops Here, thank you for a truly spectacular year. We look forward to serving all your pest management needs this year!
SOME HELPFUL ARTICLES: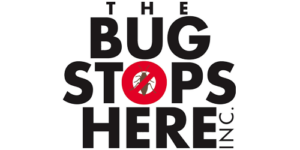 The Bug Stops Here is a full service pest control and exterminator company serving Bohemia and Nassau County, New York and businesses located in Long Island, New York serving all of New York City; Brooklyn, Queens, Manhattan and surrounding area.  For twenty years, our team at Pest Control team has been comprised of professional exterminators who provide high quality pest control services for both commercial and residential properties throughout New York. Our team of extermination professionals can get rid of a variety of pests, ranging from cockroaches, termites, ticks & fleas, bees, wasps,hornets, rodents, ants to bed bugs. Our goal is to provide you with the best pest control services that exceed both your standards and those of the industry as a whole.