A regular termite inspection is way more important than you might think. Termites are one of the most concerning pests that can invade a home or business. They cost over 5 billion dollars in structural damage each year in the US alone. Unfortunately, most of the damage is not covered by insurance.
Although termites cause way more damage to properties that natural disasters, homeowner's insurance does not cover the damage caused by them.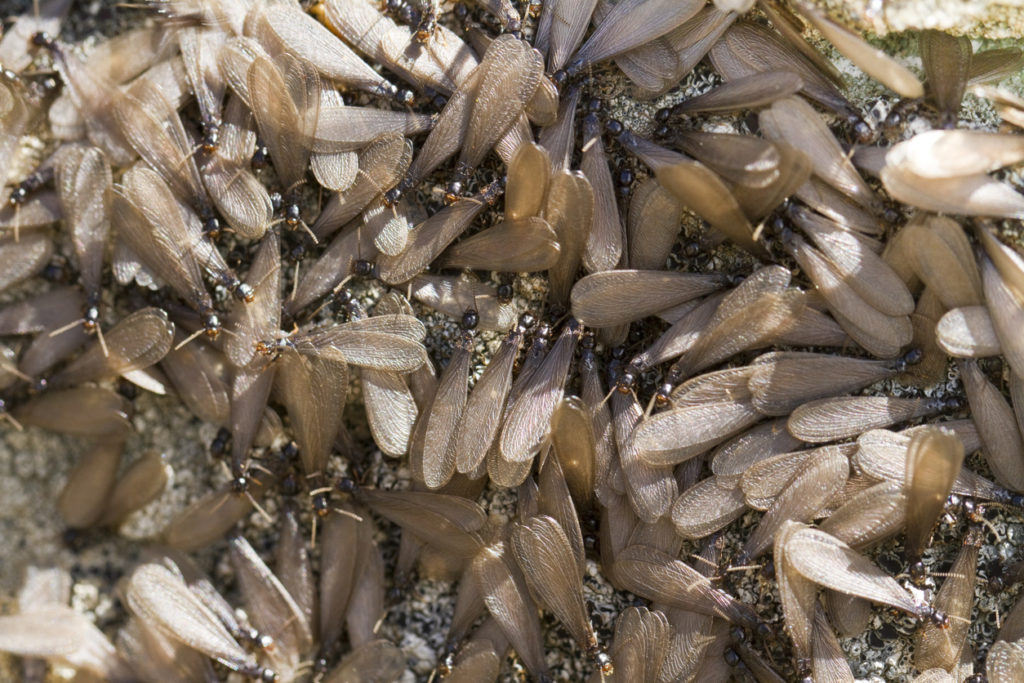 SPRING IS SWARM TIME
In the spring, swarms of termites (multiple winged and darkened termites) come out of the ground to look for a mate and a new home. Often, the signs of a swarm are the discarded wings left behind. So if you see this near your property, that could be a sign that you might have a problem.
TERMITES MULTIPLY EXPODENTIALLY
The scary truth is that the queen termite of a colony can live for thirty years. It is estimated that she will produce approximately 10,000 new termites each year. The math tells us that she births at least four termites each minute.
Another sign of termites is damaged wood. Termites eat wood from the inside out. Termite inspectors examine any wood structures to determine if there is concern by tapping and listening for 'hollow' sounds.
TERMITES WORK 24/7 DESTROYING YOUR PROPERTY
Termites never sleep and work at a furious pace eating up to 3% of their body weight each and every day. That is why it is important to be vigilant and proactive when it comes to termites.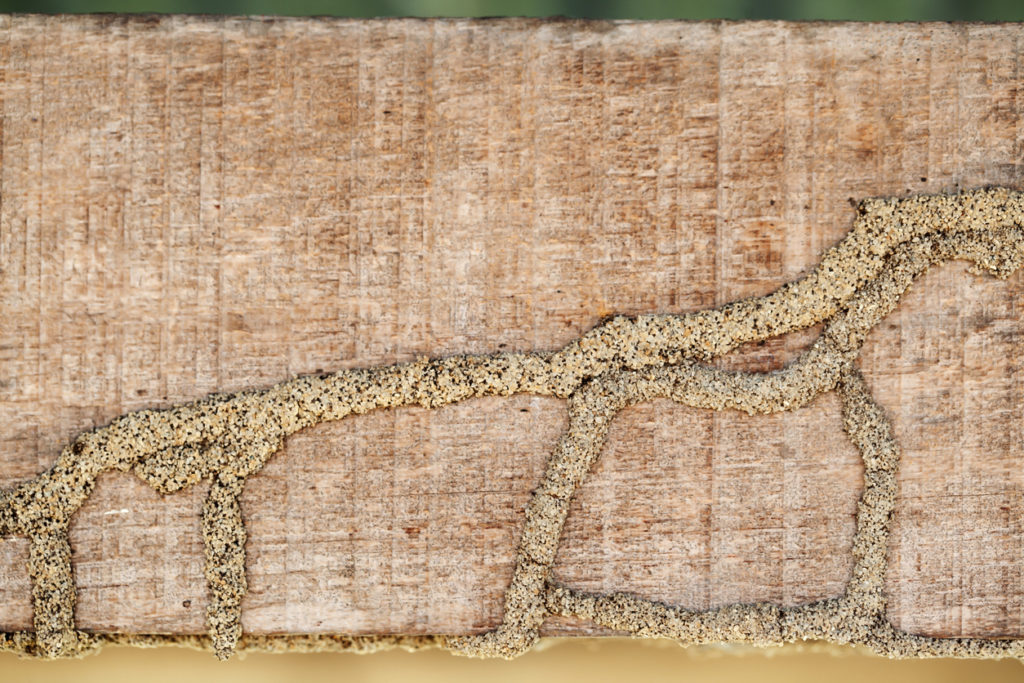 Mud tunnels or shelter tubes are another sign of a termite infestation. These tunnels are used by termites as protection as they travel back and forth between the ground and the food supply.
TERMITES OR ANTS?
Both termites and ants swarm. It is important to tell the difference between the two. Termites cause structural damage whereas ants usually do not. Read this article: Are These Termites or Ants? How to Tell the Difference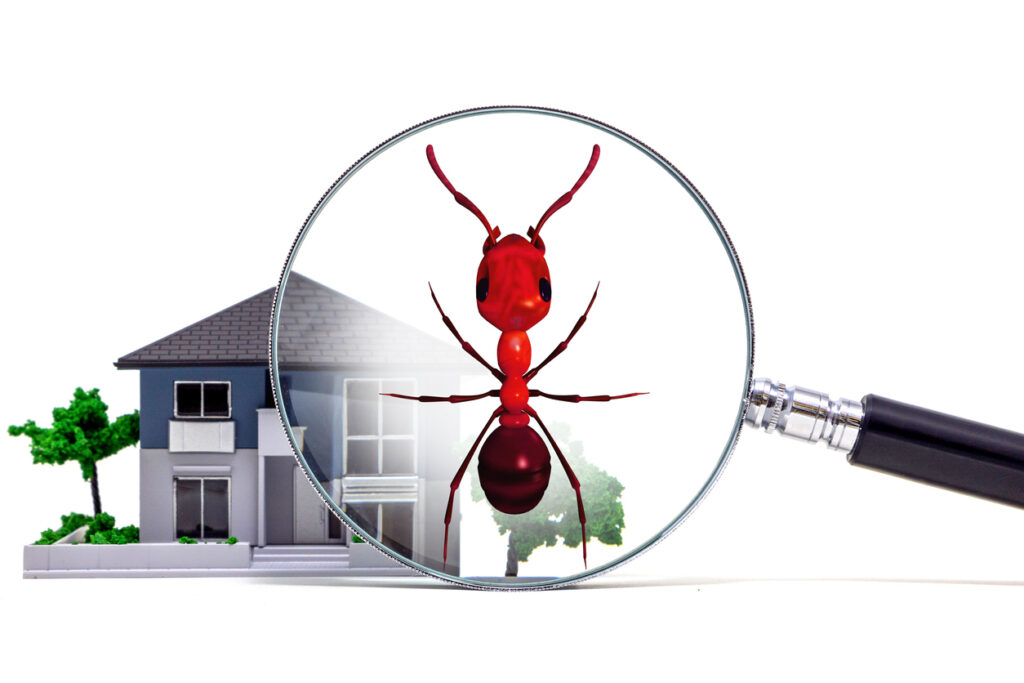 HIRE PROFESSIONAL TERMITE CONTROL SPECIALISTS
If you suspect a termite infestation, it is best to seek help from a professional pest control company. Termites are not something you can treat on your own. A typical termite infestation that has been left unchecked could cost at the very least three thousand dollars in structural damage.
TERMITE PREVENTION MEASURES
Ways to prevent an infestation from causing costly damage is to have regular inspections. Other preventative measures include reducing moisture sources, such as leaky faucets, standing water, clogged gutters or downspouts.
Furthermore, clear any debris or woodpile around the property. Be sure to store firewood at least twenty feet away from your foundation. Create a tunnel around your foundation, keeping mulch and plantings from touching the property to allow for easy inspection of mud tunnels.
AN OUNCE OF PREVENTION IS WORTH A POUND OF CURE
Heed this wise advice from one of our founding fathers. Ben Franklin offered this advice back in 1736 to fire-threatened Philadelphians. In pest control terms, those of us at The Bug Stop Here believe that investing in termite prevention is way better that the costly damage caused by a termite infestation. That is why we believe that regular termite inspections are worth the cost.
CHECK OUT OUR LATEST COUPON ON ANY INITIAL TERMITE INSPECTION OR TREATMENT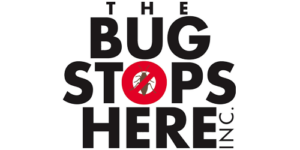 The Bug Stops Here is a full service pest control and exterminator company serving Bohemia and Nassau County, New York and businesses located in Long Island, New York serving all of New York City; Brooklyn, Queens, Manhattan and surrounding area.  For twenty years, our team at Pest Control team has been comprised of professional exterminators who provide high quality pest control services for both commercial and residential properties throughout New York. Our team of extermination professionals can get rid of a variety of pests, ranging from cockroaches, termites, ticks & fleas, bees, wasps,hornets, rodents, ants to bed bugs. Our goal is to provide you with the best pest control services that exceed both your standards and those of the industry as a whole.